PSX
a decade of performance art in the UK
After ten journeys around the sun - our bodies soaked in blood, sweat, tears, eco-glitter - we are celebrating our 10th anniversary by looking to the past, present & future(s) of performance art in the UK. Through a series of screenings, talks, performances, exhibitions, bursaries, workshops and residencies, PSX invites everyone to celebrate this decade of performance art with us.
PSX is intergenerational. PSX is queer, Trans*, POC & womxn to the front. PSX is international and local. We are working with 39 artists through April to August, across three locations:
]performance s p a c e[
(Folkestone),
VSSL
(Deptford, London) and
Ugly Duck
(Bermondsey, London).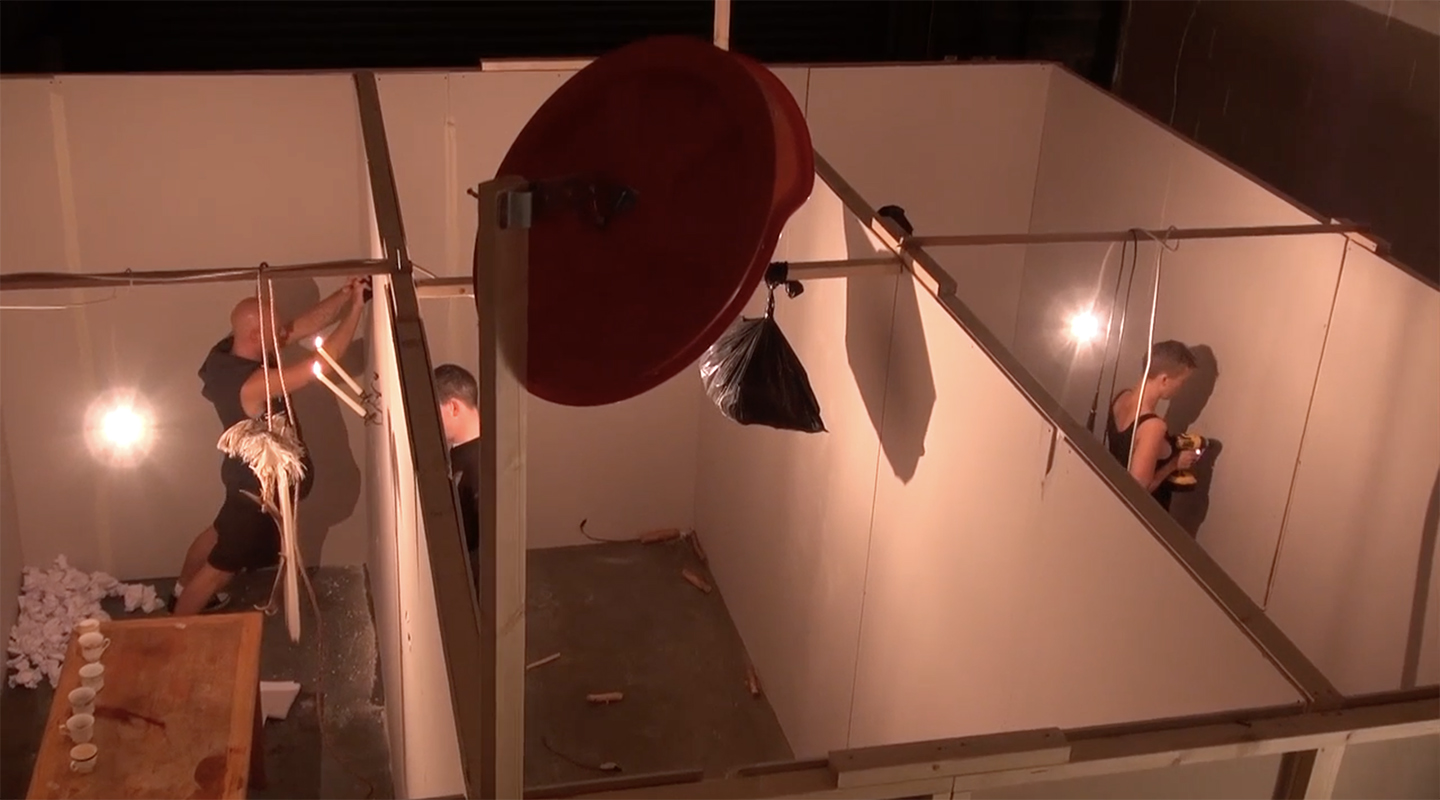 InCon FORMative (Day 1),
Bean, Benjamin Sebastian and Leo Devlin, 2013. Still from video by Elenor Hellis.
ouTcasT
,
Va-Bene Elikem Fiatsi
[crazinisT artisT], 2018. Image courtesy of the artist.
screenings
We will be screening 10 films, a collection of significant ]ps[ archival documentation, as well as more recent ]ps[ Associate Artist commissions.
Double bill screenings will take place on the last Friday of each month (April through August) during
Last Fridays Folkestone
.
The films will be offered online for the month following the live screening.
online now, until 25th June
Va-Bene E. Fiatsi [crazinisT artisT]Leo Devlin, Benjamin Sebastian and Bean
next
selina bonelli
Kira O'Reilly
forthcoming
Keijaun Thomas
Martin O'Brien
Joseph Morgan Schofield
Carlos Martiel
recent
Ash McNaughton
Nathalie Anguezomo Mba Bikoro
︎︎︎ PSX: a decade of performance art in the UK
VestAndPage, "NO MORE IDOLS: ALL AND NONE (HOME X)". No New Idols Festival | Sculpture Quadrennial, Riga (LV). 30 May 2019. Photograph by Linda Kāposta
No Need for Clothing, Jade Montserrat, 2017. Documentary photography of drawing installation, Cooper Gallery, Dundee. Image by Jacquetta Clark.
]performance s p a c e [ is nothing if not its relationships; a dynamic constellation of thinkers, feelers & makers, reimagining our world(s). Throughout PSX, ]ps[ director Benjamin Sebastian will host a series of 10 conversations with artists and culture makers from our p a s t who have influenced our ongoing work.

Podcast conversations will be made available online on the last Friday of every month (April through August).



As part of our 10th anniversary celebrations, ]ps[ looks to the f u t u r e of performance art in the UK. Throughout the month of June (and the first week of July) ]ps[ will play host to a duo of contemporary performance artists, Jade Blackstock and James Jordan Johnson.
Working with our London platform partner,
VSSL Studio
, ]ps[ continues our investment in the future of performance art in the UK through two studio bursaries at VSSL, working with Adriana Disman and Kelvin Atmadibrata.
The bursary artists will be working from now until the end of June at VSSL Studio.
in residence at ]performance s p a c e[

Jade Blackstock & James Jordan Johnson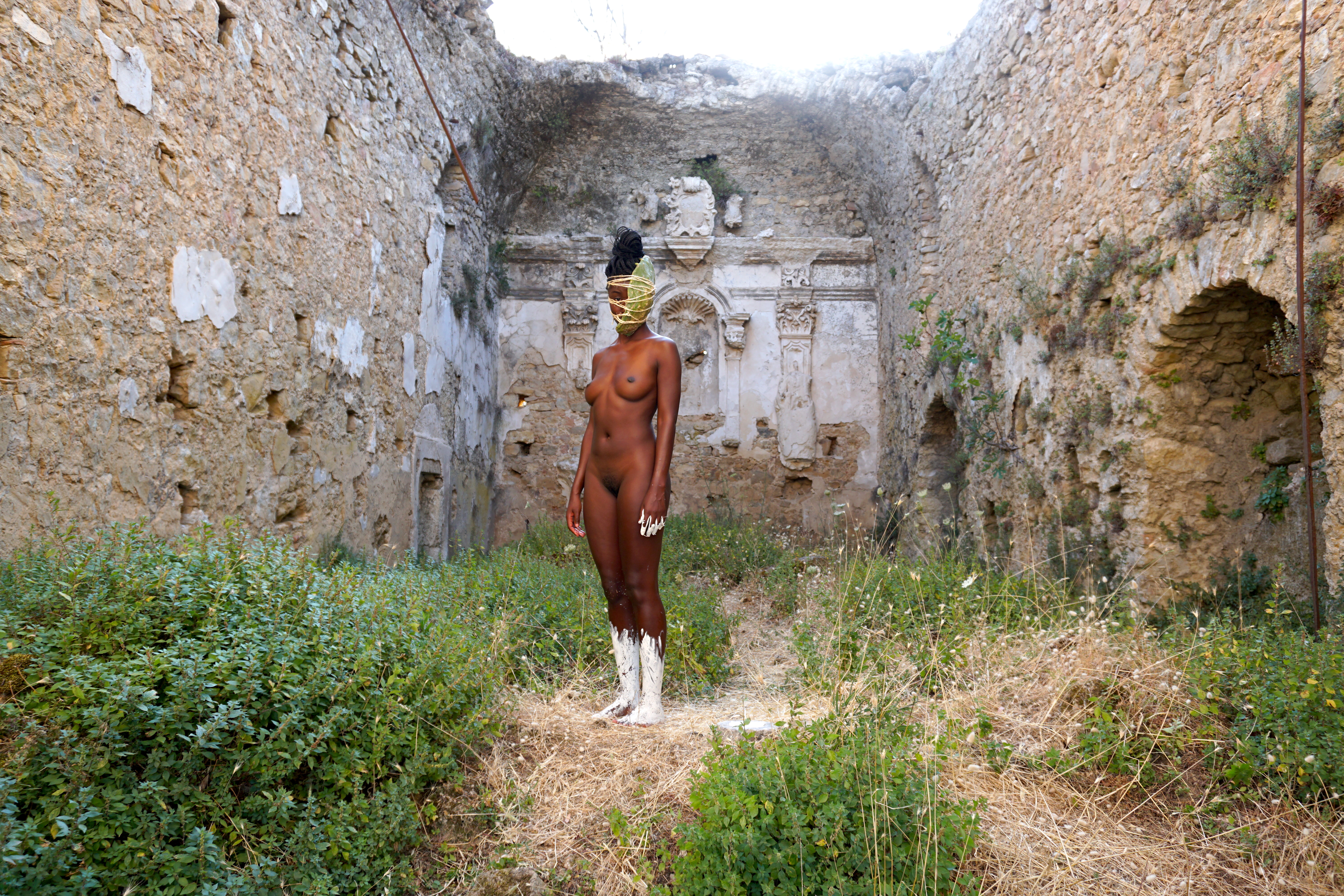 Cummndazz, Jade Blackstock, 2020. Image courtesy of the artist.


Jade Blackstock (B. 1993, Birmingham, UK) is a British Jamaican performance artist. Her work explores questions of the body and identity in relation to historical, cultural and personal events and experiences. Her practice is particularly anchored in exploring Afro-Caribbean customs, rituals and material, and attempts to discuss how prejudices and colonial histories continue to impact the lives and current representations of Black people and people of colour. She seeks to highlight how the body, material and space have shared capabilities of holding, transferring and embodying collective pasts or memories, which bears importance in our understanding of selves and each other. Themes of race and Black identity, feminism, ownership, class and loss are present in her work.

James Jordan Johnson. Photo by Alex Gulino.
James Jordan Johnson
(b. 1997, London, UK) is an artist working in performance and sculpture. He explores how personal/collective memory and mythmaking informs historical experiences within Black life (specifically Afro-Caribbean life). Through this, he uses his practice as a way to think about the embodiment and unnamable ties between objects and people within life-cycles.
www.jamesjordanjohnson.com
studio bursaries at VSSL studio

Kelvin Atmadibrata & Adriana Disman
Forcing Hyacinth, Kelvin Atmadibrata, 2019. Helsinki. Photo by Julius Töyrylä.
Kelvin Atmadibrata
(b.1988, Jakarta, Indonesia) recruits superpowers awakened by puberty and adolescent fantasy. Equipped by shōnen characters, kōhai hierarchy and macho ero-kawaii, he often personifies power and strength into partially canon and fan fiction antiheroes to contest Southeast Asian masculine meta and erotica. He works primarily with performances, often accompanied by and translated into drawings, mixed media collages and objects compiled as installations. Approached as bricolages, Kelvin translates narratives and recreates personifications based on RPGs (Role-playing video games) theories and pop mythologies.
www.kelvinatmadibrata.com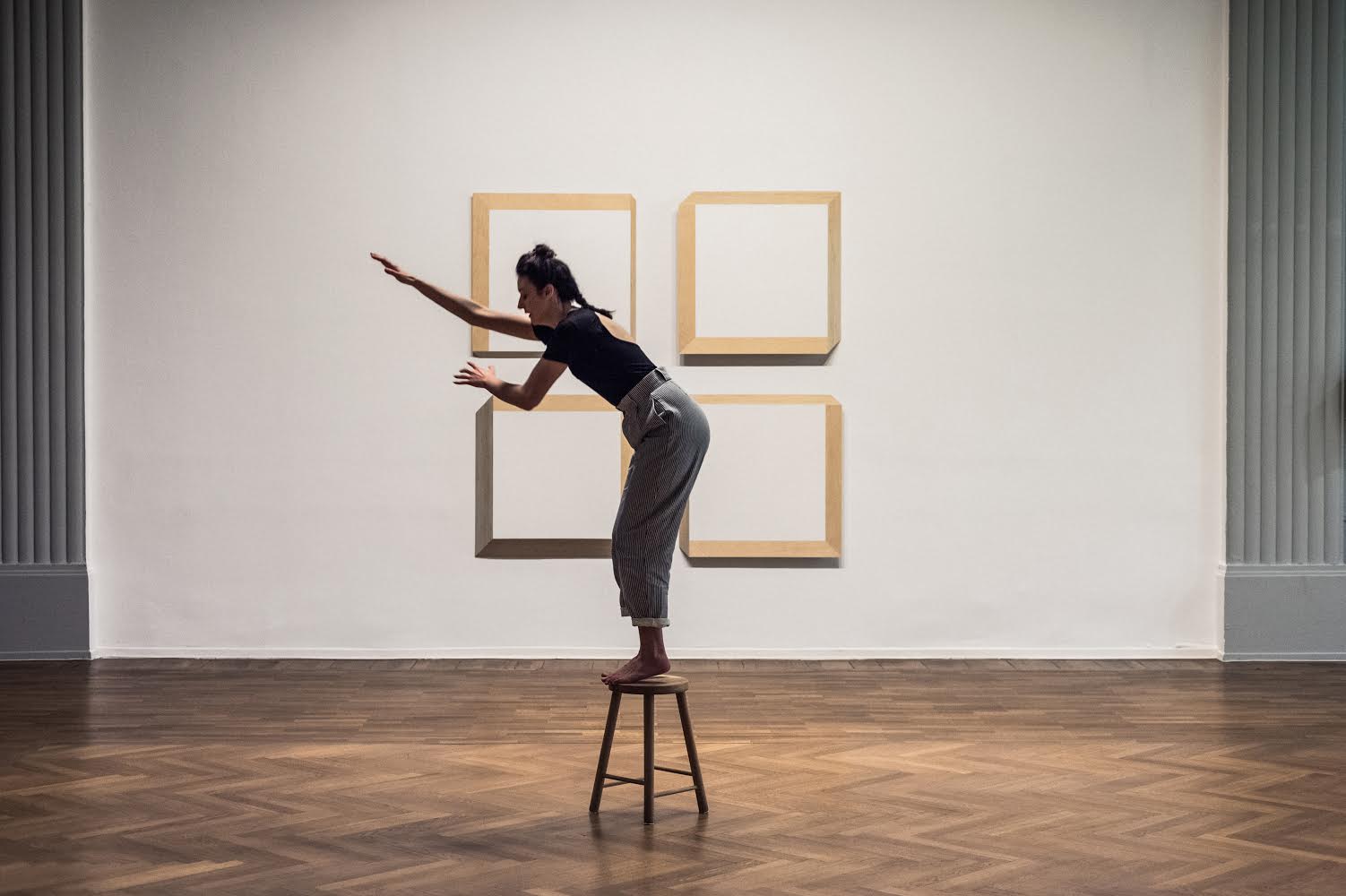 Thresholding, Adriana Disman, 2019. Photo: Mike Zenari.

Adriana Disman
is a performance art maker, thinker, and writer. Her practice searches for minor modes of resistance as she seeks liberation – an interdependent and as yet un-imagined state – through refusing to adhere to the logics of power. Often engaging with self-wounding, her work is minimal, poetic, and intense.
Disman's writing on performance can be found in both academic and arts publications, and she is currently co-editing a book entitled "50 Key Performance Artists" for Routledge with T. Nikki Cesare Schotzko. Currently a PhD candidate at Queen Mary University of London under Dominic Johnson, Disman writes on the pathologisation of self-wounding performance art.
www.adrianadisman.com
hancock & kelly, 2017. Photo by Paul Samuel White.

Keijaun Thomas, 2019. Photo by Andrea Abbatangelo.
exhibition
next
28th May - 6th June
]performance s p a c e [, Folkestone.

with live performances on Friday 28th from Ash McNaughton and Lise Boucon.



forthcoming
12th - 19th August
VSSL Studio in London

with live performances on Thursday 12th by Adriana Disman and Kelvin Atmadibrata.
We have chosen 10 epochal photographs from our archive that typify the energy, attitude and ethos of the artists ]ps[ works with. Explicit, unapologetic & poetic; these images act as portals to various collaborations, geographies and moments from our past, while projecting that energy into our future(s).