for performance artists

]performance s p a c e[ is situated within an expansive constellation of artists and artist led spaces. We have always strived to act as a hub to national and international artists - developing the performance art network, while acting as a place of research, development and education - outside of mainstream institutions.

]performance s p a c e[ is a space for creation and exhibition, a residency site, a curatorial project, and an advocate for the medium. Our task is to facilitate the prime conditions for the production of performance art in the UK (and beyond), while expanding an understanding of the medium through practice led education/research.

We work with artists as hosts, curators, producers and mentors, through enquiry, invitation and open call. Please scroll down for more information.

Image: Nicholas Tee, The Risings, 2018. Photo by Manuel Vason.


Explain, Sandra Johnston, 2019. Photo by Flávio Ribeiro.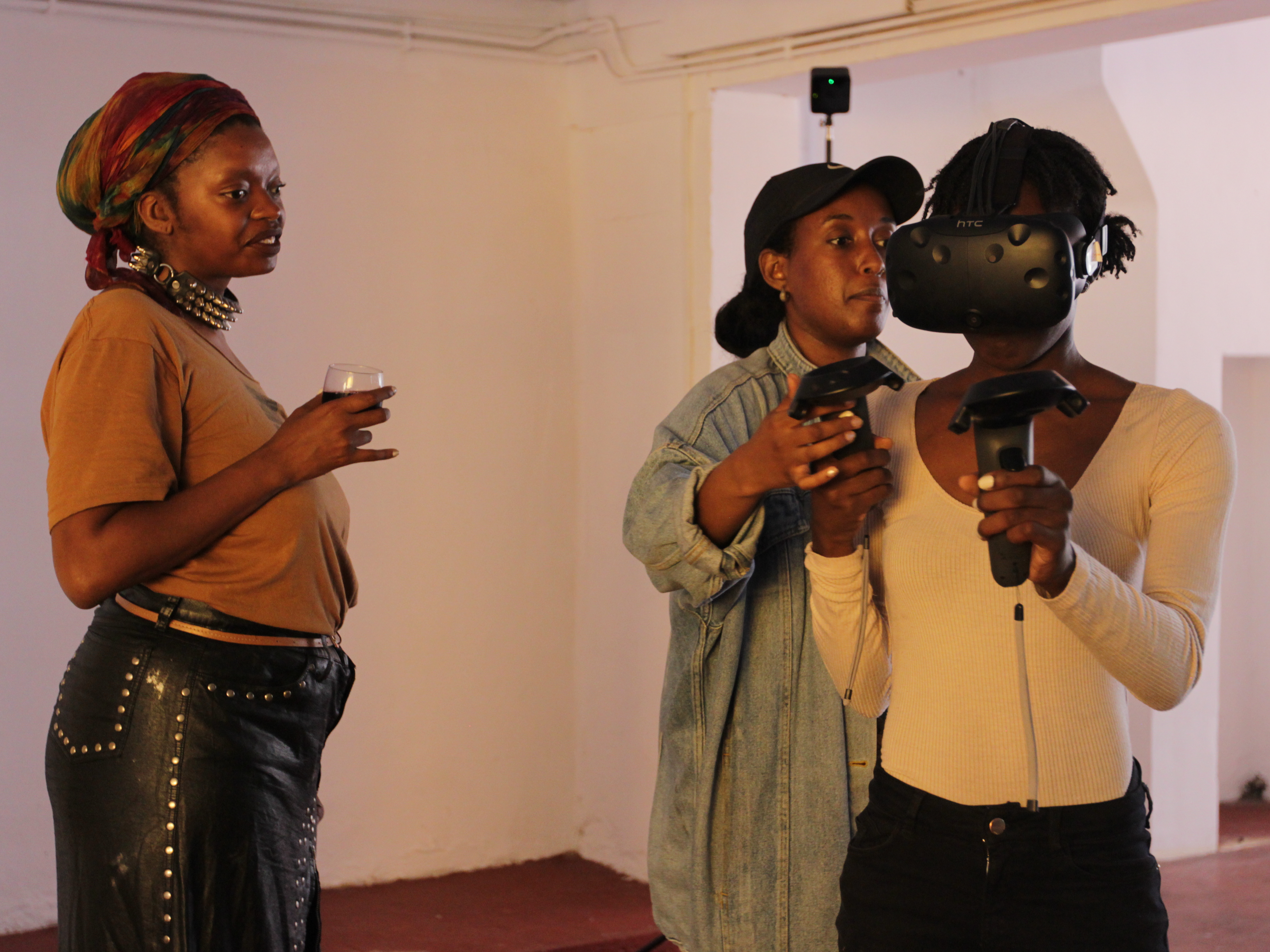 Salome Asega + Iyapo Repository, Vigil: Black, 2017. Photo by Manuel Vason.
as hosts
]performance s p a c e[ has always worked to be a hub for national and international performance artists, and we are proud to exist in constellation with many artist-led spaces around the world.
As ]ps[ is currently between venues we are not able to host residencies with as much freedom as we have in the past. However, for performance artists interested in autonomous residency opportunites, we direct you to
VSSL studio
, our sister space in London.
We are frequently visited and activated by artists in this way and our subsidised space is offered on a sliding price scale, depending on an artist's funding circumstances.
︎︎︎ VSSL studio
benjamin@vssl-studio.org
as curators
Our public programmes (see
offerings
and
histories
) are curated through invitation and open call. We are always looking to make new connections and we invite you to be in touch, to invite us to see your work, or simply to say hello.
as producers
]ps[ directors Benjamin Sebastian and Joseph Morgan Schofield frequently collaborate with independent artists on the realisation of their projects. We are able to offer producing services, including mentoring, grant writing (or support) and project management. We have done this for many artists, including selina bonelli, Poppy Jackson, Martin O'Brien, Manuel Vason and Daniella Valz Gen.
Please be in touch with us to discuss any of the above:
benjamin@performancespace.org
The ]ps[ Associate Artist List is a group of artists who typify our work at ]ps[ and hold true to our manifesto. We work closely with our associate artists as producers, supporting them to manifest their visions. We will be taking on additional associates across 2021/2022.

Our current associate artists are selina bonelli and Poppy Jackson.

**Joseph Morgan Schofield was formerly a ]ps[ associate, before joining the organisation as a director. They are now associate director.
(re)collecting (f)ears
, selina bonelli, 2019. Photoby Ana Escobar.
"
Memory as the trace of the poetic within the words that distract us.
"
selina bonelli
is interested in the processing of anxieties where one reformulates them into motions and actions as a possibility of teasing out the inadequacies of language. By making images in the moment, she employs performance to explore the relationship between the uncommunicable and the unspeakable.
www.selinabonelli.wordpress.com
Impossible, Poppy Jackson, Defibrillator Performance Art Gallery, Chicago, 2014. Documentation by Veronic Merklein, Tongyu Zhao and Carrie Ruckle.
Poppy Jackson
makes work that explores the female body as an autonomous zone. Jackson is an internationally practicing visual and performance artist & "leader in women's activism" (Global Healthcare Alliance NGO Aarogya Seva).
The artist works in performance, painting, sculpture and printmaking: public space and architecture in relation to the body are key research areas. Jackson's performances employ the impact & power of the live body & have excited discussion worldwide on the body in art; being disseminated in The New York Times, The Guardian, The Independent, ArtReview, BBC 2 & Radio 4.
One of 'Europe's 27 leading contemporary women artists' (Artsy/Her Stories/Elle Magazine), Jackson's political, socially conscious practice deals with difficult topics in radical yet accessible ways so that every audience can engage. She is interested in the innate performativity of the body and explores this through presenting her own body itself as site.
www.poppyjackson.co.uk
In August 2020, Benjamin and Joseph established VSSL studio in Deptford, London.
VSSL is a place of gathering, a site for artistic production, dedicated to the holding and nourishment of performance art and its satellites.
Functioning as both artist studio and project space, VSSL operates as a London platform for ]performance s p a c e[.
In 2021, VSSL will host elements of the
PSX
programme, including studio residencies for Kelvin Atmadibrata and Adriana Disman, and the archival photo exhibition.
VSSL studio launch, 2020. Photo by Zack McGuinness