Studio Bursaries at VSSL Studio
2012

Kelvin Atmadibrata + Adriana Disman
(original copy)
In collaboration with VSSL studio, our sister-space in Deptford (London), we invited Kelvin Atmadibrata and Adriana Disman to undertake 7 month studio bursaries. Kelvin and Adriana presented performance works during the PSX photography exhibition at VSSL.
Forcing Hyacinth, Kelvin Atmadibrata, 2019. Helsinki. Photo by Julius Töyrylä.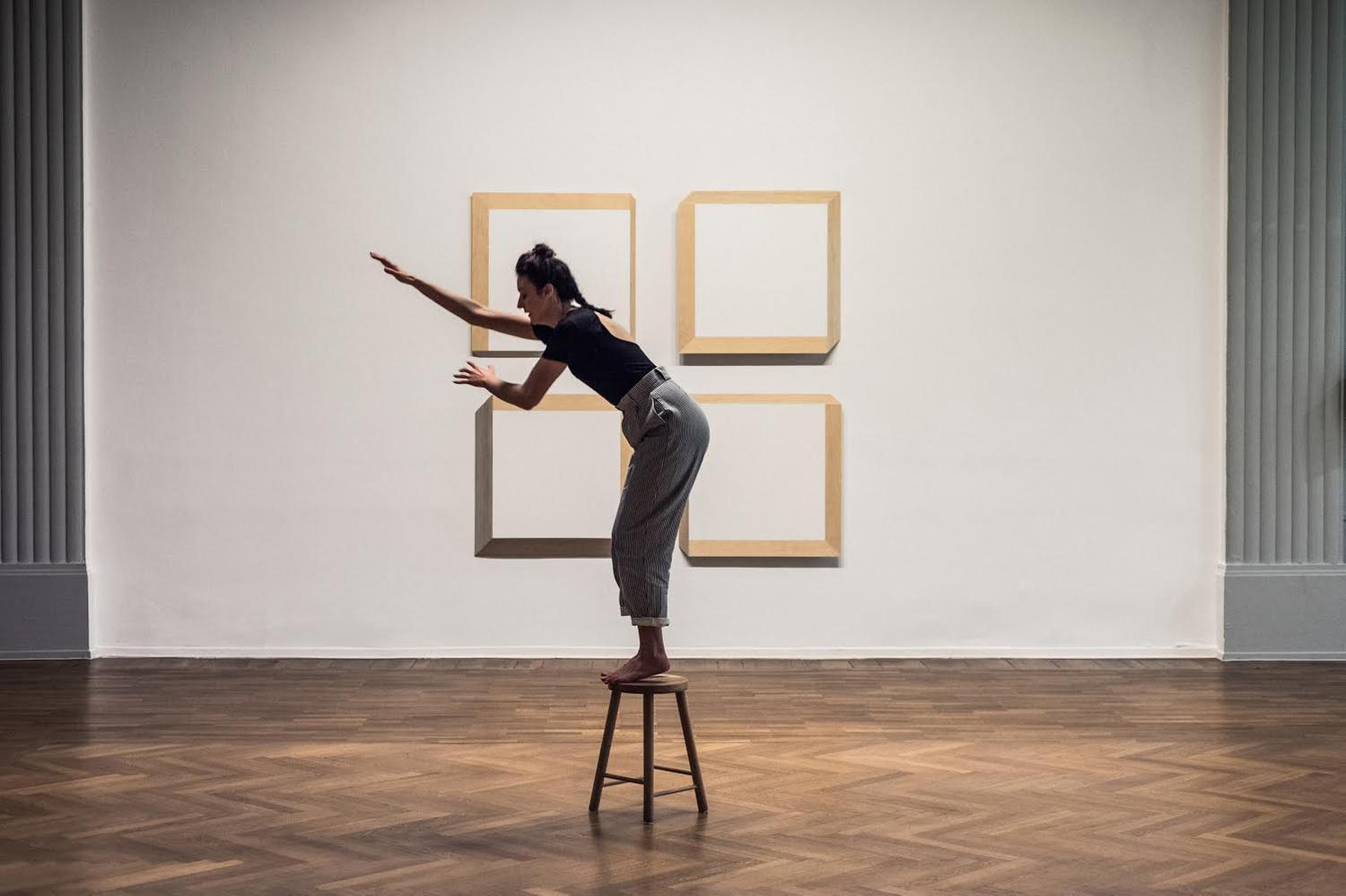 Thresholding, Adriana Disman, 2019. Photo: Mike Zenari.
Kelvin Atmadibrata, PSX: Photography exhibition, VSSL studio, 2021. Video by Baiba Sprance and Marco Beradi.


Kelvin Atmadibrata (b.1988, Jakarta, Indonesia) recruits superpowers awakened by puberty and adolescent fantasy. Equipped by shōnen characters, kōhai hierarchy and macho ero-kawaii, he often personifies power and strength into partially canon and fan fiction antiheroes to contest Southeast Asian masculine meta and erotica. He works primarily with performances, often accompanied by and translated into drawings, mixed media collages and objects compiled as installations. Approached as bricolages, Kelvin translates narratives and recreates personifications based on RPGs (Role-playing video games) theories and pop mythologies.

Adriana Disman, PSX: Photography exhibition, VSSL studio, 2021. Video by Baiba Sprance and Marco Beradi.


Adriana Disman is a performance art maker, thinker, and writer. Her practice searches for minor modes of resistance as she seeks liberation – an interdependent and as yet un-imagined state – through refusing to adhere to the logics of power. Often engaging with self-wounding, her work is minimal, poetic, and intense.

Disman's writing on performance can be found in both academic and arts publications, and she is currently co-editing a book entitled "50 Key Performance Artists" for Routledge with T. Nikki Cesare Schotzko. Currently a PhD candidate at Queen Mary University of London under Dominic Johnson, Disman writes on the pathologisation of self-wounding performance art.

Residencies at ]ps[
2012

Jade Blackstock + James Jordan Johnson


(original copy)
"We hosted the artists Jade Blackstock and James Jordan Johnson for a shared residency month at ]performance s p a c e[ in June 2021. Jade and James' projects are ongoing and this page will be updated with further information at a later time."
James Jordan Johnson. Photo by Alex Gulino.


James Jordan Johnson (b. 1997, London, UK) is an artist working in performance and sculpture. He explores how personal/collective memory and mythmaking informs historical experiences within Black life (specifically Afro-Caribbean life). Through this, he uses his practice as a way to think about the embodiment and unnamable ties between objects and people within life-cycles.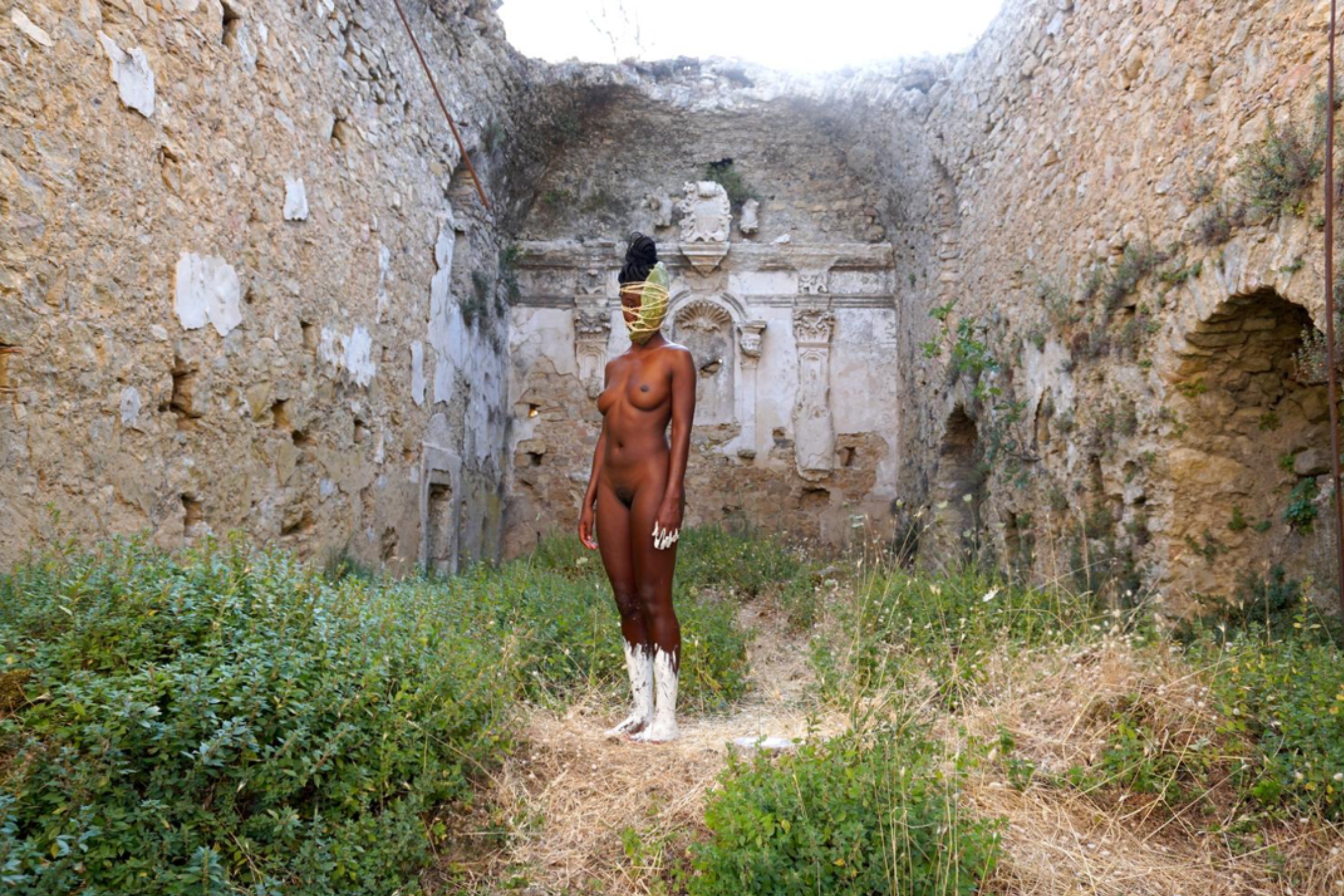 Cummndazz, Jade Blackstock, 2020. Image courtesy of the artist.
Jade Blackstock
(B. 1993, Birmingham, UK) is a British Jamaican performance artist. Her work explores questions of the body and identity in relation to historical, cultural and personal events and experiences. Her practice is particularly anchored in exploring Afro-Caribbean customs, rituals and material, and attempts to discuss how prejudices and colonial histories continue to impact the lives and current representations of Black people and people of colour. She seeks to highlight how the body, material and space have shared capabilities of holding, transferring and embodying collective pasts or memories, which bears importance in our understanding of selves and each other. Themes of race and Black identity, feminism, ownership, class and loss are present in her work.