10 hours
2021

live event @ Ugly Duck, 21st August 2021
Anne Bean + Alastair MacLenna + Chinasa Vivian Ezugha + Elvira Santamari + Joseph Morgan Schofield + Martin O'Brien + Poppy Jackson + Rubiane Maia + selina bonelli
(original copy)
"What dreaming of performance art in the UK would be complete without a durational live event? PSX culminated with a special 10 hour performance, across which 9 exceptional artists shared space and time. The event was documented by photographers Fenia Kotsopoulou and Manuel Vason, videographers Baiba Sprance and Marco Beradi, and writers Daniella Valz Gen, Lateisha Davine Lovelace-Hanson, and Zack Mennell."
Anne Bean and selina bonelli. Photo by Fenia Kotsopoulou.
'On live anthologies, memory and dreamscapes' by Daniella Valz Gen:
"Durational live performance has the power to evoke memories, it also has the power to infiltrate the depths of our consciousness and shake us enough so that symbols and archetypes can arise in unforeseen connecting ways. Witnessing highly activating works live arouses the nervous system, mobilises emotionally and mentally, the tempering comes afterwards, with distance, so a more sober and holistic view can emerge. That view is still emerging.
Some of the images from PSX 10 have infiltrated my dreams, and some seem to have come out from them too. At times, I still feel in a daze when I recall the experience. What is a memory from a past experience and what is a dream? It's hard to know when we enter a time warp."
Filmed and edited by Baiba Sprance and Marco Berardi.
'PSX' by Zack Mennell:
"4.5 hours in there's less activity, less noise but it feels more frantic. Maybe it's the sleeplessness and caffeine buzz? Stood back, taking in the landscape of this marking of the rotation of celestial bodies; feeling them slowed, disinhibited of some physical ignorance, how influenced it is by my own silly little physiology. A sparseness of words – a redaction of the power emanating. The futility of Martin trying to burn a fresh cut rose in a flame, plant singeing and dulling pffft with little effect. A chalk outline on the floor, remnants growing, stomach turning stronger faster, quicker, and my hand grows slack twitching. How do words and photos come together? Composing on top and over invoking fractal collages."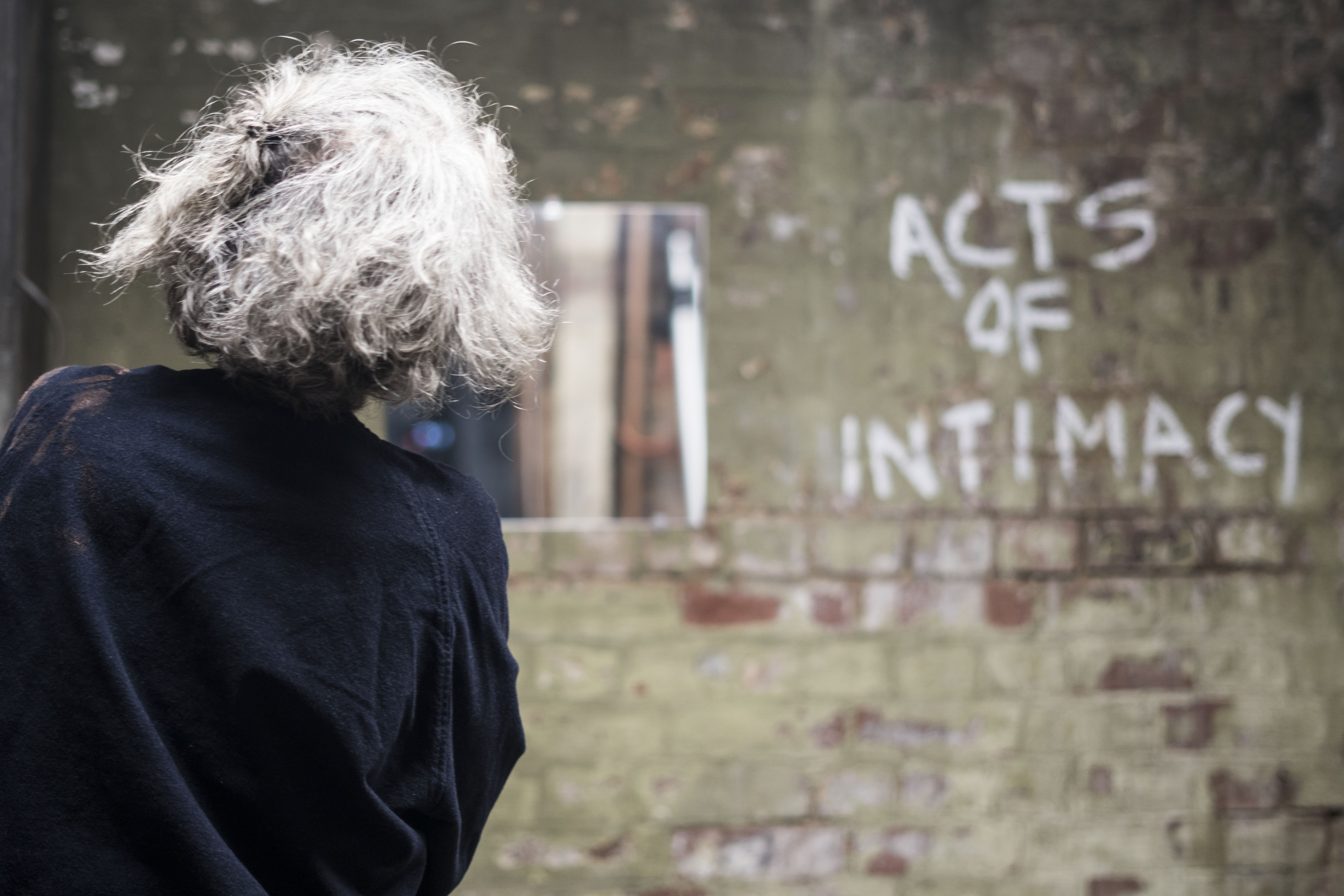 Photos by Fenia Kotsopoulou.