2016
Drawn

2016
Charlotte Law + Vela Oma + Dani d'Emilia + Nathalie Anguezomo Mba Bikoro + Keijaun Thomas + Poppy Jackson
(original copy)
"A week long exhibition of durational performance art examining place & identity. The program couples 6 international artists with 6 hyper-local materials; Stone, Water, Salt, Wood, Blood & Earth, across 6 venues in Folkestone's Creative Quarter. Located at the shore of the English Channel & mouth of the Channel tunnel; DRAWN invites audiences (local & International) to consider how we relate to one another - across difference & beyond borders - through the environments we inhabit. Each artist explored their given material for 6 hours each day, for 6 days.
How does one belong to a place?
How much of
(one) self is bound up in (an)other?
Where are the lines drawn?

DRAWN is a physical & emotional exploration of the surpluses and deficits we encounter when considering identity & place. An exercise in how we locate ourselves; physically, geographically & emotionally. This exhibition seeks to problematize identity in relation to geo-specificity by employing materials that are both site specific & universal. Working with local & international artists, DRAWN explicitly questions how bodies lay claim to objects & zones as elements within the construction of identity by collapsing dialectic relationships such as here/there, self/other, now/then, object/relation."
Dani d'Emilia
image credit pending.
video credit pending.
video credit pending.
video credit pending.
A transfeminist Italo-Brazilian performance artist and pedagogue working internationally across performance, theatre and visual arts projects. She is a core member of the trans-national performance collective La Pocha Nostra (USA/MX), the art-life performance duo Proyecto Inmiscuir (ES/MX) and the immersive theatre company Living Structures (UK). Her work combines artistic strategies and physical training with discourses stemming from transfeminism, queer/cuir theory and decolonial critique, focusing on the body as a site/situation for encountering and negotiating intersecting and often contradictory notions of identity, difference and desire. She is interested in performance practice and radical tenderness as landscapes for pedagogical processes of unlearning, modes of embodied co-production of critical knowledge, radical imagination and political agency through affective alliances and languages that go beyond rational and discursive realms. Her artistic training includes a BA in Devised Theatre and Visual Arts Practices from Dartington College of Arts (Devon, UK); Diploma in Mime & Physical Theatre from the Desmond Jones School (London, UK) and independent training in Devised, Physical & Anthropological Theatre, Performance and Visual Arts practices as well as physical tecnhiques such as Suzuki, Yoga, Butoh, Acrobatics, Contemporary Dance, Authentic Movement, Martial Arts, etc. After recently teaching and studying in the MA Independent Studies Program directed by Paul B. Preciado in MACBA (Museum of Contemporary Art, Barcelona) and furthering her research within the Literary and Cultural Studies MA program of the Universidad Autonoma de Barcelona Dani is now based in San Cristobal de Las Casas, Chiapas, Mexico. Dani has taught and presented work in various institutional and autonomous spaces in Latin America, Europe, United States and Canada.
Poppy Jackson

image credit pending.

video credit pending.
video credit pending.
video credit pending.
video credit pending.
Poppy Jackson makes actionist work exploring the female body as an autonomous zone. Her practice spans painting, drawing, sculpture, printmaking, and live performance. She is interested in the innate performativity of the body and explores this through presenting her own body itself as site. A graduate of Dartington College of the Arts & Goldsmiths University, Poppy has been supported by Arts Council England and the British Council and presented her work internationally. Other strands of her artistic practice include the curation of events, facilitation of professional development projects and management of artists networks, fostering community and collaboration across boundaries.
Vela Oma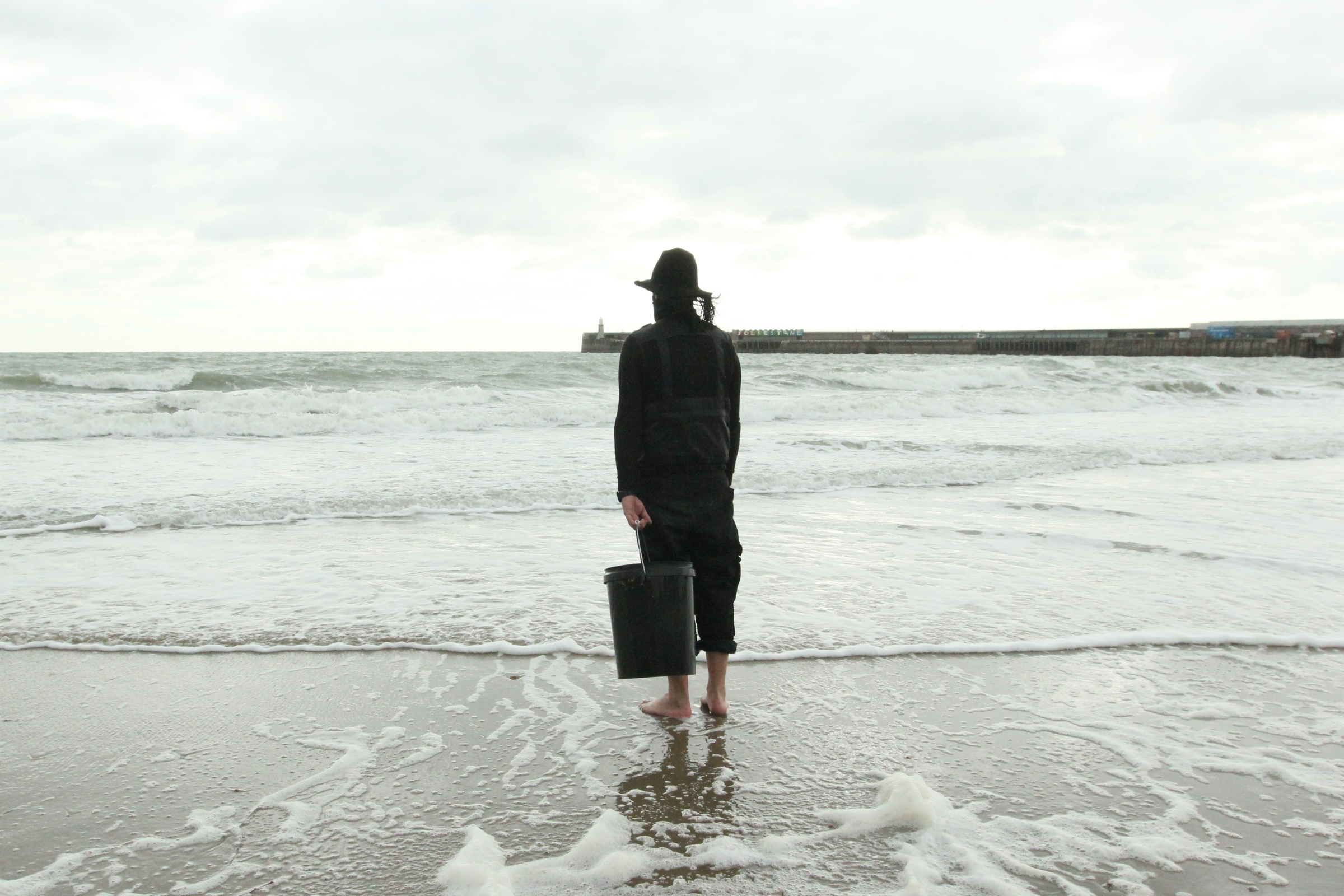 image credit pending.
video credit pending.
video credit pending.
video credit pending.
(Mexico/USA) is a practitioner of collaboration, surreal instincts and intuitive temporal distortion. He enjoys transforming & amalgamating modern and ancient energies into a new unknown universal existence. Since 1994 Vela has been actively collaborating with many artists as well as having an established curatorial and solo career both nationally, internationally and in the World Wide Web. Oma believes in magnifying the energy of time, space, objects and actions while blending subconscious with spirit and allowing the unknown to present itself.
Keijaun Thomas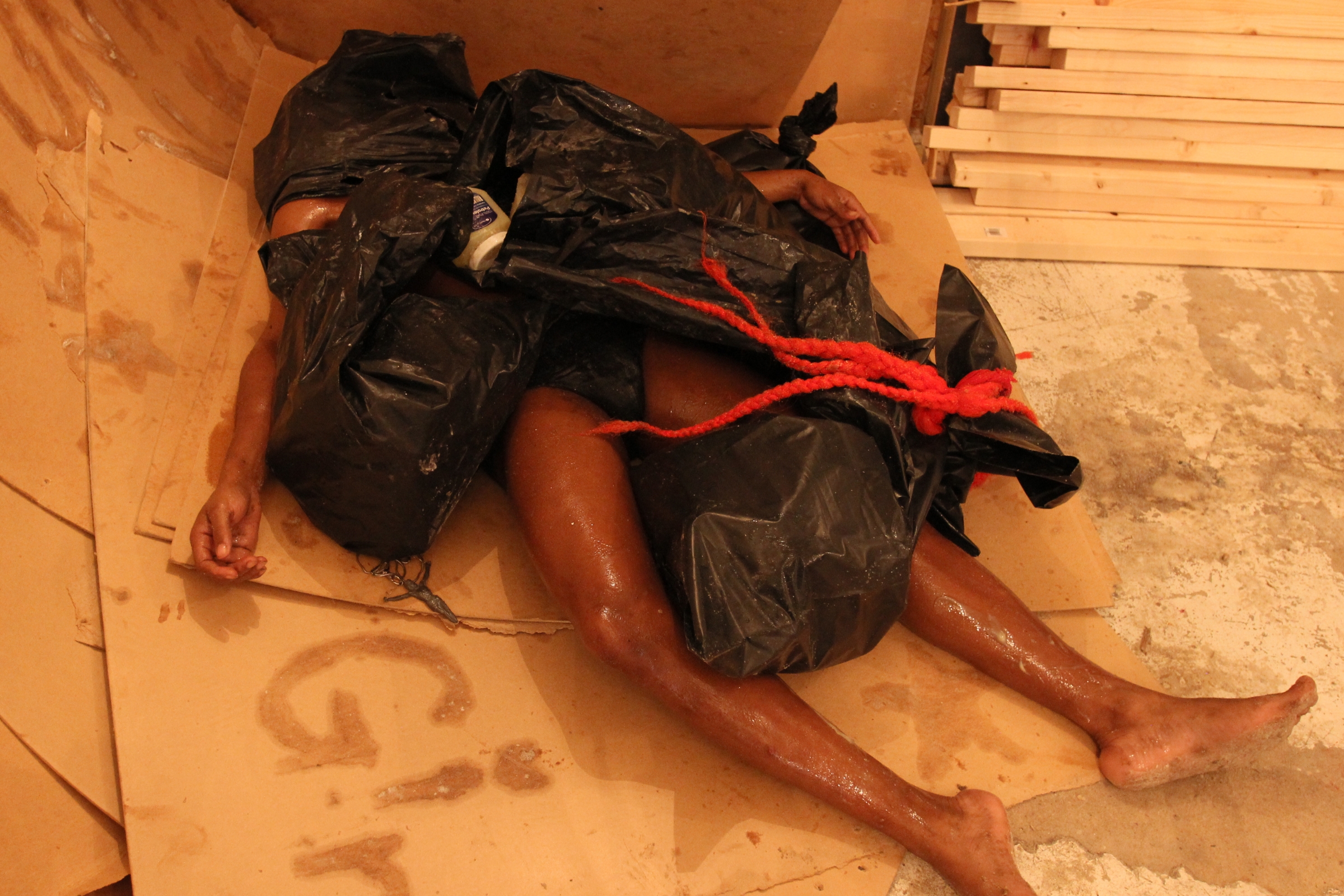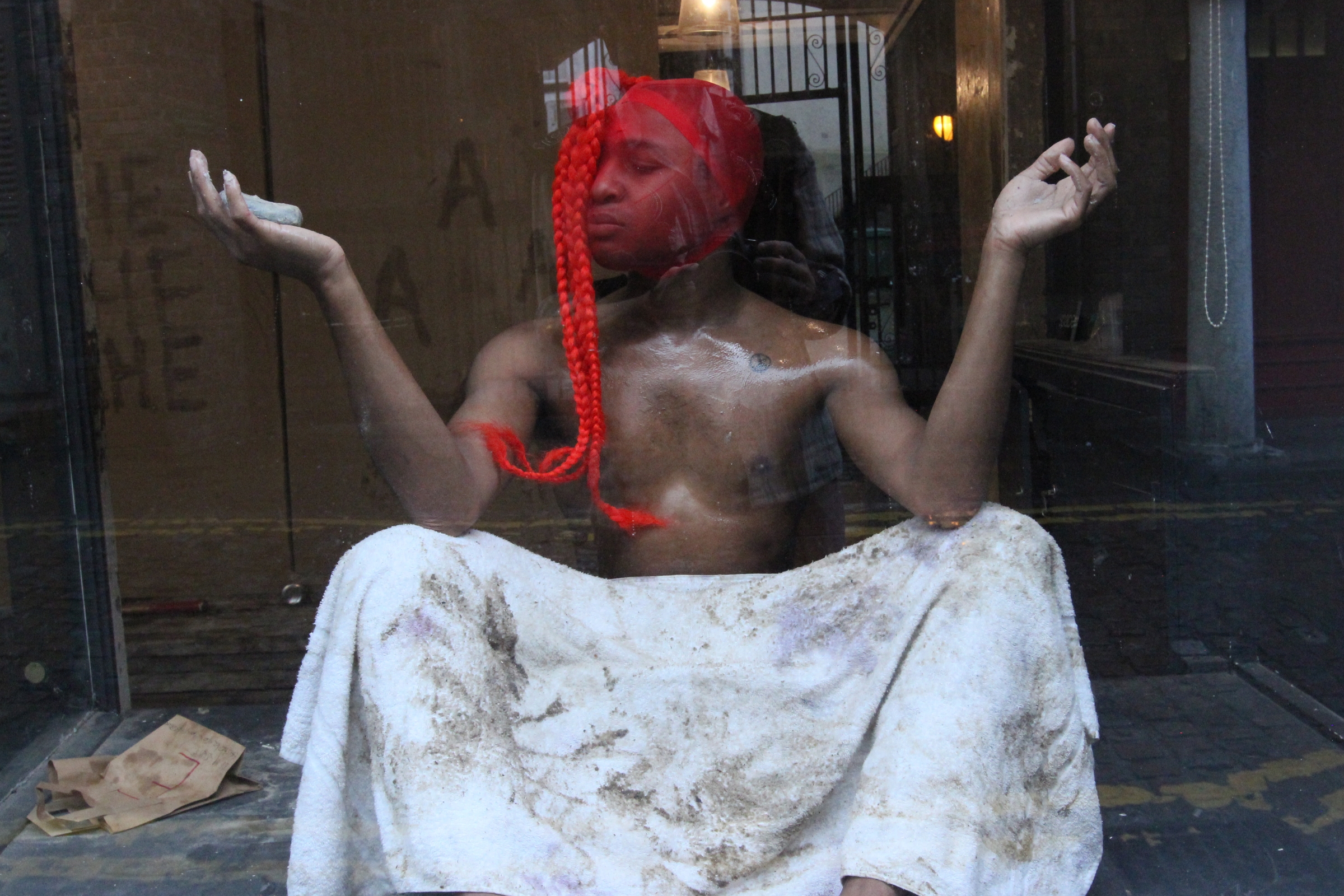 image credit pending.
video credit pending.
video credit pending.
video credit pending.
Keijaun Thomas ( New York City/ USA) creates live performance and multimedia installations that oscillate between movement and materials that function as tools, objects and structures, as well as a visual language that can be read, observed, and repeated within spatial, temporal, and sensorial environments. Her work investigates the histories, symbols, and images that construct notions of Black identity within black personhood. Thomas examines, deconstructs, and reconstructs notions of visibility, hyper-visibility, passing, trespassing, eroticized, and marginalized representations of the black body in relation to disposable labor, domestic service, and notions of thingness amongst materials addressing blackness outside of a codependent, binary structure of existence. Thomas earned their Masters degree from the School of the Art Institute of Chicago. Thomas has shown work nationally and internationally in Los Angeles, CA; Portland, OR; Chicago, IL; Boston, MA; New York, NY; Miami, FL; and Taipei, Taiwan; Paris, France; Mexico City, Mexico; Santiago, Chile; Saskatchewan and Vancouver, Canada and the United Kingdom.