team

︎︎︎ about ]performance s p a c e[
Benjamin Sebastian, director and co-founder
Benjamin Sebastian (AUS/UK 1980) is a visual artist & curator specialising in time-based media & performance art. They are director of ]performance s p a c e [ (Folkestone); the only performance art specific gallery, studio & residency space in the UK - as well as co-director of VSSL Studio in Deptford, London. Their research interests span artificial intelligence, spiritualism, magick, gender, sexuality and decolonial practice(s). Benjamin is a member of the national consortium; Live Art UK.
benjamin@performancespace.org
www.benjaminsebastian.com
Benjamin Sebastian, 2019. Photo by Manuel Vason.
Joseph Morgan Schofield, 2020. Photo by Fenia Kotspoulou.
Joseph Morgan Schofield, assistant director
Joseph Morgan Schofield (UK 1993) is a performance artist. Understanding acts of gathering and communing as central to their practice, Joseph's work incorporates curating, producing, facilitating, mentoring and teaching. Joseph organises
FUTURERITUAL
, a performance and research project considering ritual and queer futurity. They co-produce
move close
and
Live Art Club [London],
and are a co-founder of
The Sunday Skool for Misfits, Exprimenters and Dissenters
. They are the co-founder of
VSSL studio
(London, UK) and the Assistant Director of
]performance s p a c e[
(Folkestone, UK). Joseph manages Artist Development for the
Live Art Development Agency
.
joseph@performancespace.org
www.josephmorganschofield.com
Ash McNaughton, project assistant
Ash McNaughton (UK 1990) is a Folkestone-based Scottish artist working primarily in performance art. Ash is a co-initiator of SITE, a site responsive performance art platform. They have worked with ]performance s p a c e[ since 2018.
ash@performancespace.org
ashmcnaughton.com
Ash McNaughton,. Image courtesy of the artist.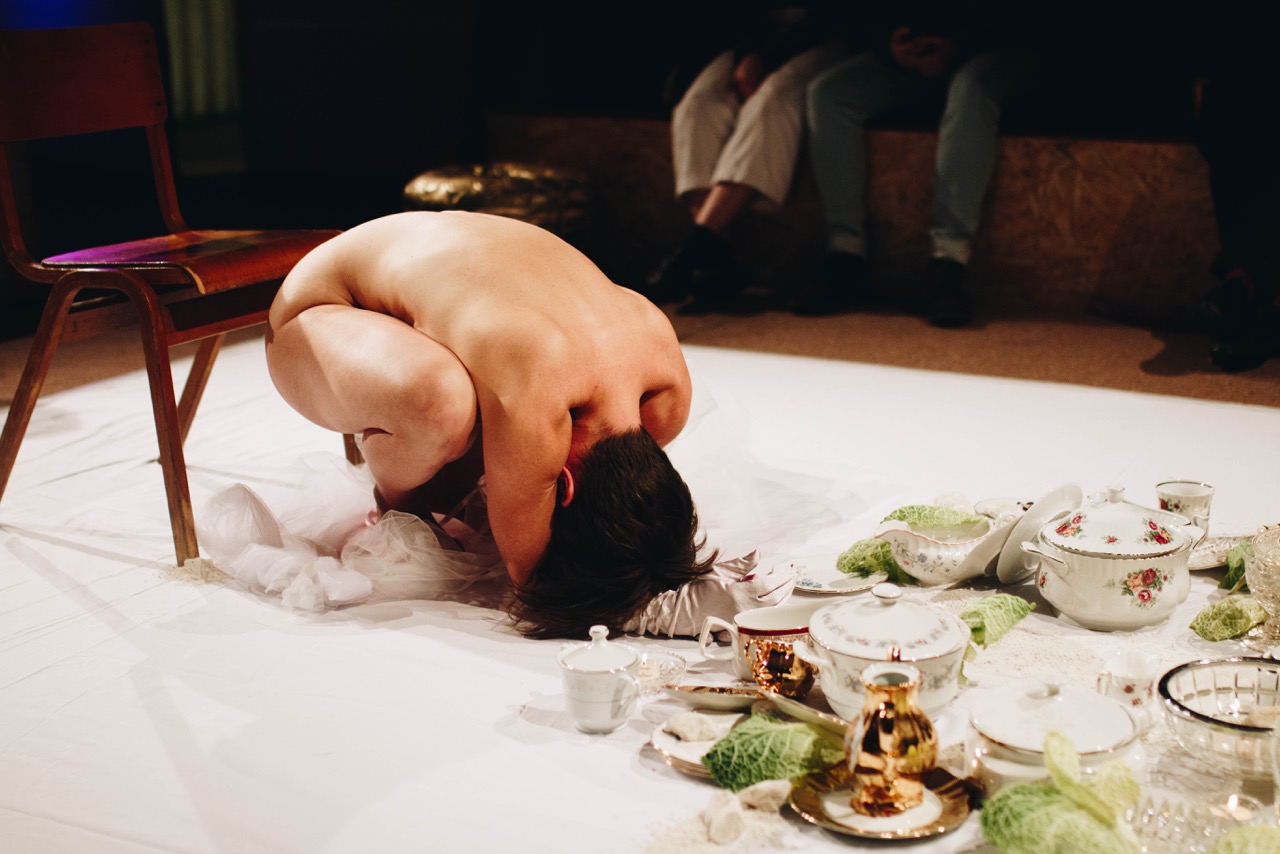 Lise Boucon, 2018. Photo by Chloe Chapman.
Lise Boucon, project assistant
Lise is a multi-genre artist working across theatre, dance and live art. Having trained at the National High School of Dramatic Art of Montpelier (France), Lise has worked extensively as an actress, comedian, dancer, performance artist and dramaturg. Lise has worked with ]performance s p a c e[ since 2019.
lise@performancespace.org
www.liseboucon.com