]ps[ hosts

]performance s p a c e[ strives to act as a home or hub for performance artists based in the UK and abroad, and we often host performances, workshops, residencies and talks by artists etc.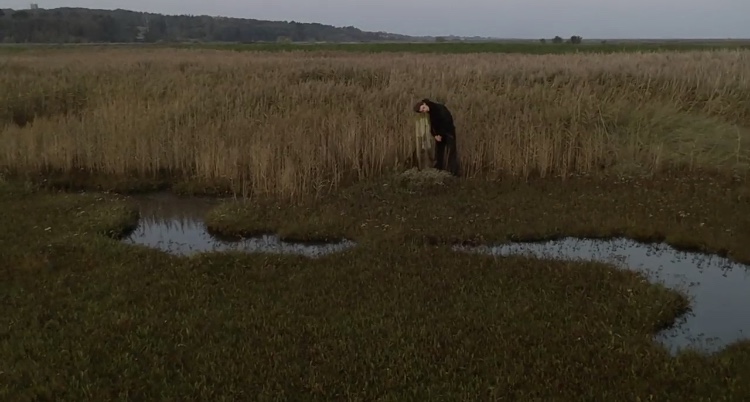 Eleanor Dalzell Jenyns, ]open s p a c e[ recipient, 2021. Image courtesy of the artists.
Recent
Eleanor Dalzell Jenyns and kate stonestreet are recipients of ]open s p a c e[ and will undertake a shared residency towards the realisation of their project
collective attentions, anarchist actions
.
Ekdysis
is an ongoing project, which is displayed through live actions, moving image and installations. In this iteration, Ekdysis manifests as a single-channel video following an autoethnographic journey in the land that holds the mythological events of metamorphosis.